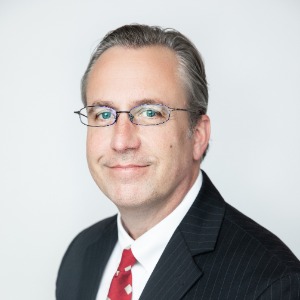 Kevin Jessee has been appointed President of Citizens Bank, assuming the role from Larry Estepp who is retiring after 10 years of service.

Kevin Jessee Appointed Next President of Citizens Bank
Kevin Jessee has been appointed the 8th President of Citizens Bank. He is assuming the role from Larry Estepp who after 10 years in leadership at Citizens Bank announced his retirement in May.
Kevin has been in banking for 33 years and began his career with Citizens Bank as a Commercial Lender in 1999.  When asked about his decision to join Citizens Bank he said "I wanted to be a part of a company that understood what it meant to be there for the community, that focused on helping the people and businesses in our markets. Citizens Bank had been doing that since 1934 and had displayed to me the values of working with the community, its employees, and area leaders to support the needs of our local economy."  
Kevin continued in commercial lending for the next 2 decades, and his dedication and hard work proved to be the right formula for success.  In 2018 Citizens Bank appointed Kevin to the role of Chief Credit Officer where he oversees the bank's full lending portfolio and he will maintain that role going forward as well. 
Along with the leadership team, Kevin helped guide Citizens Bank through the punches that 2020 brought and the disruption of Covid-19. "As a Preferred Lender with the Small Business Administration, we were in a position to deliver on the demands that the pandemic placed on the financial industry.  Our understanding of the SBA process gave us a leg up on helping our community, and we were able to help more than 2,000 businesses gain access to over $208 million in PPP loan assistance. That is being there for your community and what Citizens Bank is all about." 
The Team at Citizens Bank is excited to see what the future holds. We know that Kevin will continue to keep the values established in 1934 that helped Citizens Bank grow to be one of the best financial institutions in Tennessee: 1. Assurance of safety to depositors 2. A high standard of service to customers and 3. A genuine desire to serve the community.