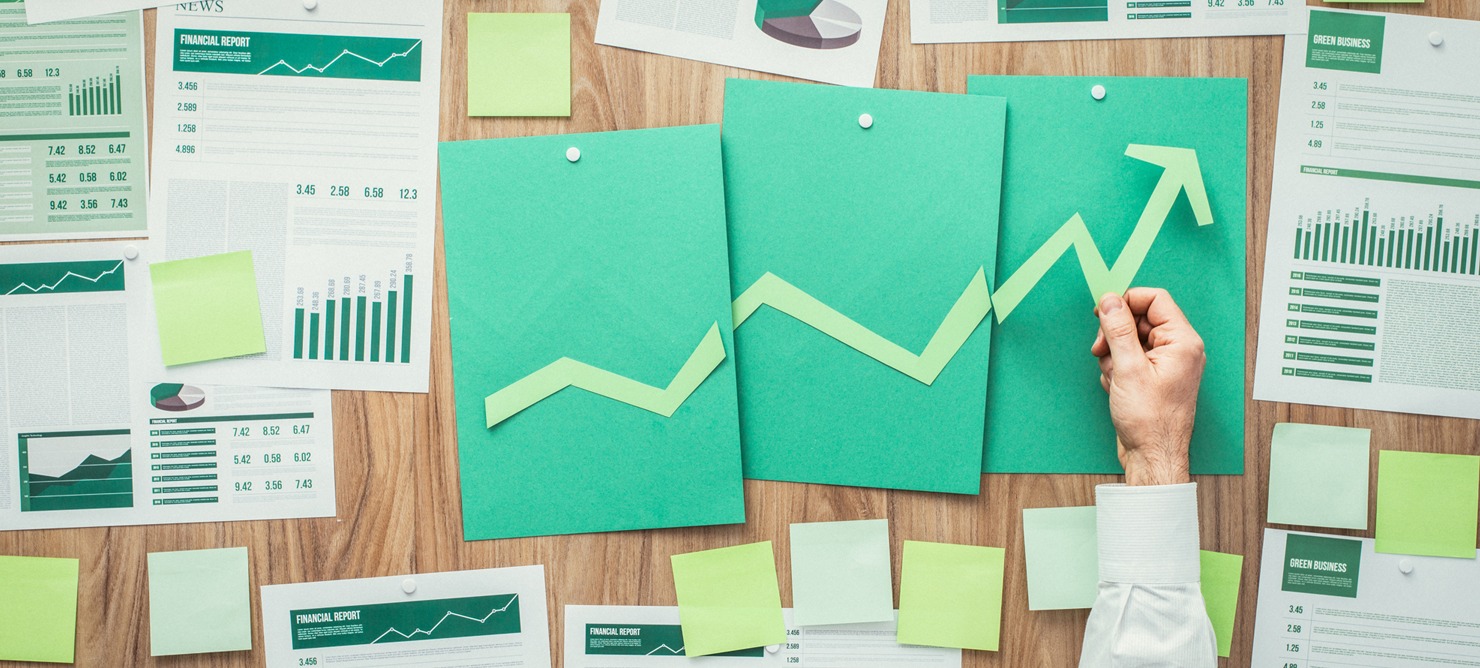 For any business, the efficient use of funds is key to success.
To support performance, business operators should periodically take a bird's-eye view of financial activity, including all revenue streams, expenditures, and capital reserves. By examining how each factor contributes to your overall financial picture, you'll be in a better position to optimize your operations and implement long-term growth strategies.
You can work to ensure a healthy balance sheet and strong growth trajectory for your business by making practical improvements in these areas: 

Raise Revenue
Because revenue is the lifeblood of your business, it's essential to understand how much you need to stay afloat, how much more you need to grow, and how you can enhance your current revenue stream. Perform a break-even analysis to get a better picture of your business's profitability, then review your revenue drivers to see where you can make improvements – such as by shifting sales priorities, adding or discontinuing products, entering new markets, or adjusting prices.
Here are some ideas for boosting revenue:
Concentrate on repeat customers. Instead of spending resources to get new customers, try upselling and cross-selling to regulars who already know and love your products and services.
Bundle complementary products. Offering integrable products or services together can lead to increased sales without increased overhead. Customers will appreciate even modest savings.
Assess your online presence. Whether you primarily do business over the internet or in person, it's vital to make sure that your offerings are visible across multiple platforms and devices.
Cut Costs
When there is no short-term answer to the question of revenue growth, there are often ways to improve your near-term profitability by trimming labor and production costs. Because a business's greatest recurring expenses are usually staff-related – such as salaries, payroll taxes, and benefits – reviewing the productivity and efficiency of your staff is a good place to begin. Consider increasing training to make your staff more versatile and productive or improving workflows for greater efficiency.
Here are some other action items to consider:
Go paperless. Per unit, the price of paper, ink, and postage can seem minimal, but it can add up quickly. Switching to digital invoice and payment systems can save you on staff time as well.
Pay early, pay less. You might not realize it, but some of your regular suppliers may give you discounts for paying invoices early. Plus, that goodwill might pave the way for future deals.
Reconsider recurring expenses. It's easy to sign up for monthly subscriptions – and then forget about them. Comb through your statements and see if there are services you aren't using.
Ensure Efficiency
Look at your budget and expenses to see where your funds are going, then think about how each area contributes – whether directly or indirectly – to your bottom line. If the costs associated with your facilities, equipment, marketing, vehicle fleet, or other budget items are disproportionately high, look for ways to get more value out of this expense or find ways to scale back (such as by selling underused company assets or finding less expensive alternatives).
Here are more ways that you can improve efficiency in your business:
Minimize distractions. Technology can make it hard to focus – but it can also help. There are many apps that can help you and your team focus, like Todoist, ZenDay, and Forest.
Optimize your space. Make sure that you're getting the most out of your real estate by centralizing or consolidating functions. Plus, you might be able to lease out unused space.
Automate. These days, there are many ways to streamline time-intensive tasks like status reporting, contract workflow, and HR functions. Explore automation tools and machine learning.

Strong Financials, Long-Term Success
Making efficient use of business funds is crucial when times are lean, but it should remain a priority during periods of prosperity as well. By using these strategies, you can help ensure your business's long-term financial health, increase stakeholder support, and improve the performance and professional growth of employees.
When you bank with Citizens Bank, you have a trusted financial partner who's always in your corner. We've been working with small businesses across Tennessee for over 85 years, and we're proud to continue that 85-year tradition of expert advice and individualized service.
How can we help you?