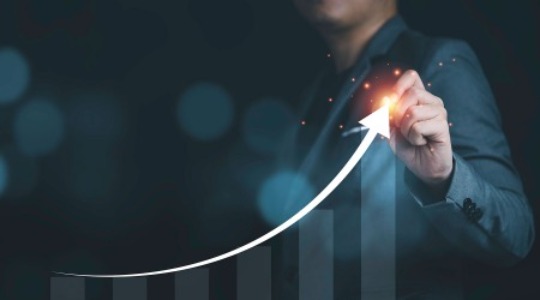 Looking to boost your business's growth but unsure how to finance it? This guide will help simplify the process by covering some of the most common business loan options designed to help kick-start your growth journey and transform your ambitious business plans into a successful reality.
4 Loans to Help Your Business Grow
7(a) Loans
The Small Business Administration's 7(a) loan program is an excellent resource for businesses that want to grow. The SBA guarantees a substantial portion of these loans, mitigating the risk for lenders and making it more feasible for them to offer financing to businesses that may not possess stellar financial or credit credentials.
Businesses may borrow up to $5 million for a 7(a) loan. These loans are perhaps best suited for business purchases of  real estate, to pay for renovation of a current business facility, or to build another business location. They can also be used to finance mergers or acquisitions and purchase supplies, furniture, materials, and more.
504 Loans
The SBA's 504 loan program provides long-term, fixed-rate financing to purchase significant fixed assets or pay for long-term expansion efforts. These loans are facilitated by Certified Development Companies (CDCs), which are SBA-regulated, community-oriented nonprofit partners focused on economic development.
Loans are capped at $5.5 million and can support a host of business growth endeavors that help create jobs. Strategic uses include purchasing or constructing buildings, land, facilities, and long-term machinery or equipment. The funds can also be used to improve or update land, streets, utilities, and existing facilities.
A 504 loan cannot be used as working capital, to cover inventory costs, to invest in real estate, or to consolidate, refinance, or repay debt.
Microloans
Small businesses seeking to launch or expand their operations can borrow up to $50,000 through the SBA microloan program. The SBA gives funds to specific intermediary lenders – nonprofit, community-based organizations with expertise in lending, management, and technical assistance – who administer the microloans to borrowers.
Microloan funds cannot be used to purchase real estate or settle existing debts, but they can be used for operational and growth-oriented needs, like working capital, inventory, fixtures, machinery, and equipment.
USDA Loans
The U.S. Department of Agriculture's Rural Economic Development Loan and Grant (REDLG) program helps fuel rural growth. The USDA provides funds to rural utilities to be distributed to businesses in their communities. The businesses use these funds for projects that create or retain jobs in rural regions with fewer than 50,000 residents.
Businesses can borrow funds for up to 80% of a project's cost. The loans feature a 0% interest rate, up to 10-year terms, and the option to defer repayment for two years. Funds can be used for startup or expansion costs, including real estate, equipment, and working capital.
Kick-Start Your Scaling
Finding the right business loan to support your expansion goals can help you  unlock your business's full potential. Citizens Bank is a trusted lender for business loans, including SBA and USDA options. We're committed to helping businesses expand and thrive through a variety of loan options that feature competitive rates and that are backed by our expertise.
Reach out to find the loan option best suited for your needs and discover why we were named one of the top commercial lenders in Tennessee by the Independent Community Bankers of America (ICBA).