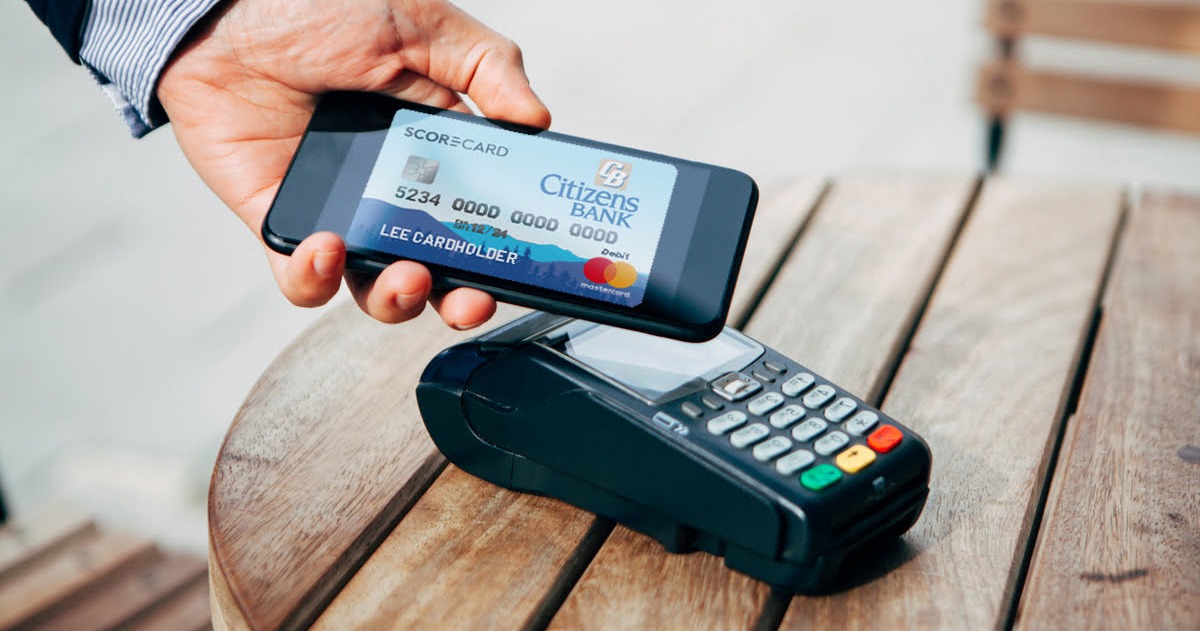 From the first woodblock-printed banknotes in the 11th century to contactless credit cards in the last few years, payment methods have come a long way – but they've all required you to carry around a wallet. That is, until the introduction of digital wallets.
Curious about this new payment option that will have you breezing through checkouts in stores and online? Read on to learn how digital wallets work, some of the benefits they deliver, ways to keep your money and data safe, and how to get started.


What Are Digital Wallets?
A digital wallet (or e-wallet) is an app for your smartphone or other mobile device that stores your credit, debit, and gift card information and allows you to make fast and secure payments at millions of merchants worldwide.
Many online shopping sites give you the option of using your digital wallet instead of punching in your billing and shipping information each time you place an order. Plus, a rapidly increasing number of shops, restaurants, and personal services have digital wallet-enabled terminals that allow you to pay with a quick tap of your phone.
All Citizens Bank Debit Mastercard® Cards and Visa® Credit Cards are ready to use with participating digital wallets for Apple and Android devices. These apps are free to download and have no transaction fees (message and data rates may apply).


3 Benefits of Digital Wallets
Digital wallets can offer several advantages over cash, checks, and cards. Here are three of the major ones:
They're slimming. Not only can digital wallets consolidate all your payment cards, but some apps will let you add boarding passes, event tickets, coupons, IDs, and other stuff that bulk up your purse or pocket.
They're secure. Rather than exposing your card number and other sensitive data to various merchants and intermediaries, digital wallets generate and transmit a unique account number and security code each time you make a purchase.
They're rewarding. When you use your Citizens Bank cards in a digital wallet, you'll earn ScoreCard® Rewards points as usual1 – plus, it's easy to load your retail loyalty cards and take advantage of additional offers.


3 Quick Tips for Staying Safe
Although digital wallets use advanced encryption and other security protocols, it's important to follow a few basic precautions:
Enable all security features on your device, and use different passcodes for your device and wallet app.
Use Find My Device (Android) or Find My (Apple) to wipe your phone if it goes missing.
Never respond to unsolicited emails, calls, or texts asking you to send money or share account information.


Get Started in Minutes
If you're already a Citizens Bank cardholder, setting up a digital wallet is easy! Just click here, select the digital wallet app of your choice (Apple Pay®, Google Pay™, or Samsung Pay®), and follow the onscreen instructions.
Don't have a Citizens Bank card yet? You can apply online for a checking account that comes with a free Debit Mastercard® featuring ScoreCard® Rewards. Or, apply for a Visa® Platinum Credit Card with ScoreCard® Rewards plus other valuable perks.
Questions? Our friendly customer service specialists are available to assist you in any way we can.
1 For Citizens Bank Debit Mastercard® cards, qualifying credit signature-based purchase transactions receive ScoreCard® Rewards. A qualifying purchase ("Qualifying Transaction") shall mean: (i) a transaction that is charged to an eligible consumer account covered by the Program ("Account"), and (ii) a transaction that appears on Your statement during the Program period. Points are deducted for returns. No Points are earned for finance charges, fees, cash advances, convenience checks, ATM withdrawals, foreign transaction currency conversion charges or insurance charges posted to Your Account.